The reasons for older men wanting to date younger women are seemingly obvious, but why would a younger woman want to date an older man? The truth is that there are countless reasons that range from the security that he can provide to the comfort of being with someone who has more life experience.
Unfortunately, these relationships are over before they start because older men don't know how to court a younger woman. Follow this guide and have a new lease on your love life.
Take Her to Dinner… And Pay
Even the most liberated and progressive women want a man from the fairytales, who will coddle them and make them feel like a princess. Taking a younger woman to dinner isn't only an opportunity to have enough time to warm up and get into your comfort zone, but it also allows sharing, and allows you to discuss the food when the conversation about yourselves slows down.
When the bill comes, be a gentleman and pay for it—show her that you're stable in your finances and enjoy treating her to an enjoyable evening.
Have a Picnic in the Park
The fundamental rules of romance never change. Having a picnic in the park not only allows you two to enjoy nature together, to pick your own foods, to spend time together in a less pressurized and more public environment, but it allows you to have the freedom to take a walk afterwards and to continue your date if it's going well.
More than this, a picnic is simply a perfect way to spend the afternoon so you don't have to commit to evening plans if either of you find that you're not compatible with each other.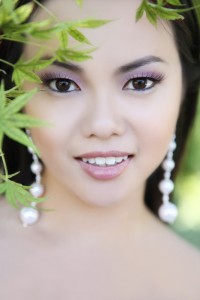 See A Movie
This medium of entertainment is special because it doesn't involve talking, but communicating in other ways. If it's a sad movie, you can comfort her, if it's a funny movie, you can laugh with her, and if it's a boring movie, you can enjoy leaving together and having a drink at a nearby bar.
Take a Walk Together
Nothing is more romantic than a man who doesn't have to hide behind dinner or a movie. This is the perfect way to see if you're compatible and also to show her that you're a good listener to what is happening in her life. Many older men fall victim to nature's trap that being older means being more interesting.
Women want to be heard, they want to be celebrated and they want you to help them feel this way. Sometimes it's not all about you. It doesn't have to be all about her, but encourage a conversation of sharing, sometimes listening to her, then her listening to you, and be man enough to embrace the silence and enjoy the fresh air of taking a walk together.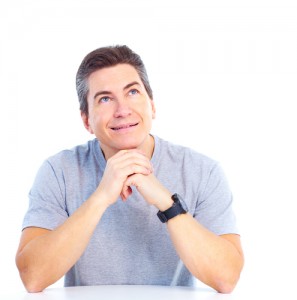 Ask About Her
Ask about her and genuinely be interested in the answer. Don't wait to speak, wait to listen. Compliment her and encourage her to share more, understand what she is trying to talk to you about and respond to her.
Cook Dinner TOGETHER
Not only does this play into women's natural instincts to find a man that will become part of her home, but also it's wildly fun. You can go to the store together, pick out ingredients and talk about the menu you're going to create for the night. It's a project that you're creating together and that you can enjoy the benefits of equally and together as well.
Give Her A Book
Literature is an excellent way to explain you without having to do the explaining. This is more than sharing; this is sharing something that speaks to you in a deep emotional way, which will allow her to see a sensitive part of you and enjoy each other more.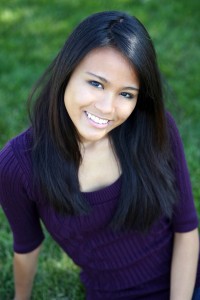 Stay Cool
This is a simple rule that is too often disregarded. When she speaks to you, she may be speaking from a different general standpoint. Get on the internet and look up the things you don't know about so you can participate in the conversations and have more engaging ones that you understand.
Go Shopping
Women have a hard time seeing an older man looking aged. Older is often sexy, but looking dated isn't. This doesn't mean buying tight jeans and getting your hair dyed, but looking classy will make her feel classy and that is true romance.
Send Her Flowers
Even women that are not sure if they are interested in you enjoy receiving flowers and other gifts. It shows class, confidence and style. The flowers you choose will represent you. Choose the flowers wisely and also take into consideration what you intend to make her feel, and you can always ask your florist for advice. This has never failed yet!
Our company, www.datethailadies.com, will put you in touch with countless women who are looking for marriage and for a man who will join them in Thailand.  We offer the option to meet pre-screened serious women who are looking for a real relationship, not to take your money. Why do Thai women look for Western men? Visit our site to read more!