About me
Hello..My name's Nida, my nickname is Aor. I'm living with my father, my step mother and two younger brothers. My dad works with State Enterprises, my step mom has a small restaurant. My brothers are teenager and studying. I was quite shy kid. I finished Bachelor degree in business computer field. After graduation I didn't like to work about what I studied, I like to work about services or job that required of English speaking but I'm not the expert in English, I can communicate only relate to my work and it's informal English.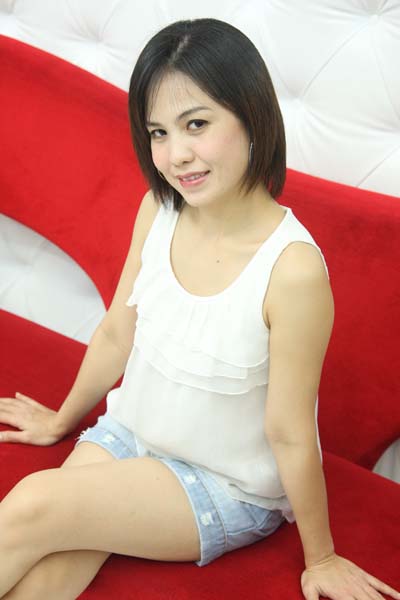 I'm a salesperson at King Power Group which selling duty free products. I work in Perfume and cosmetics selling department at Suvarnaphoom airport. I like airport and happy to help the tourists sometime while I'm working. I can see that the tourist very enjoy traveling to Thailand. Sometimes I see they're traveling with family or honeymoon made me wanna travel and look happy like that so but my work time isn't suit for travel long weekend or holidays because I work 5 days and have a day off and have to work in shift so my day off is good enough to do some household work and relax at home only.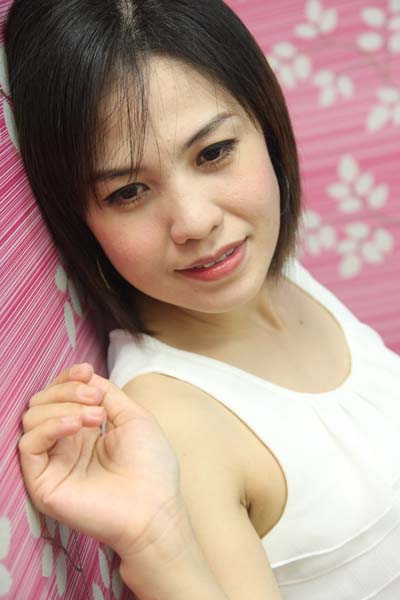 I think about continued studying in Master degree about Tourism because I like to service foreigners. I like to do business with Japanese because they're nice, and courteous, people from England or European always polite and have good manner, Australian look like energetic people and easy-going, Laos and Cambodian are open and friendly. When I assist the tourists to get some convenience I feel so good and think that I can do more than selling products to them.
I have a dream traveling to Japan and Switzerland, I like the unique culture in these country and beautiful environment and natures there which is so original classic in my opinion. I like these 2 countries and saw the pictures from TV and magazines since I was young and wish that one day I will go there. Certainly, I'd like to travel more natural place in Thailand.The most thing I like to do is cleaning and decorating my house. I like to make the house has good smell, I and my sister like aroma things such as candles and incense. I like old style and wood furnitures. When we have time, we like to go JJ market or a market that they sell old stuff or antique products. I think they're value as artworks. I can enjoy only looking at them because they're all beautiful and classic. Secondly, I like watching TV, listening music and reading to relax from working. When I have enough time I, my sister and my friends like to go a temples for making merit. And another I'm trying to do daily is meditation and praying.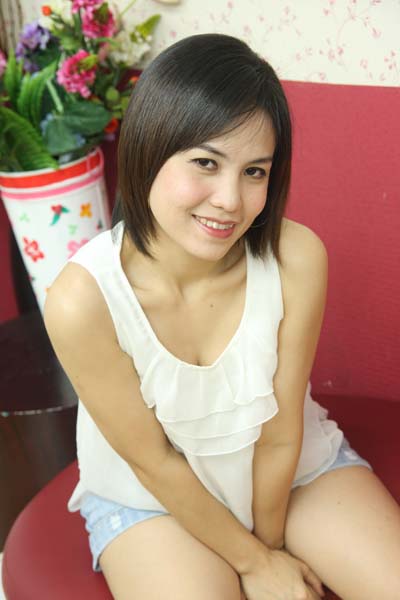 I was afraid of loving for a while and didn't want to date with anyone for many years. I used to think about being single forever but since I know this website, everything has change, I have hope again and would like to give myself a chance to know that a Thai lady like me would meet a dream man in this life or not?
What I am looking for
My ideal man is a nice man who has stable financial status, high responsibility, love family, house, calm, not too serious, caring, love me the way I am, love my family, respect me and the most important is honesty and have only one love is me or in my definition called ' a family man'. I dream to have a small house that full fill with happiness, everyone eat, laugh and cry together and support each others. I'd like to be a good housewife, take care of everyone in the family, decorate the house and do some activities together when have free time and spend most of my time with family as much as possible. I'm looking forward to the date with my hope.