When in Thailand do as the Thais do... escape your regular restaurant routine and eat local. Bangkok's Chinatown, also called Yaowarat is a good place to enjoy a wonderful dining experience with your Thai lady from Thaidatefinder.com. If your stomach can handle street food then we suggest you let your date  guide you through Chinatown's culinary delights. Local gourmands are known to venture here after sunset to enjoy the dynamic street-side delicacies. Besides its solid reputation as a food heaven, Chinatown is also a thriving marketplace for all sorts of goodies.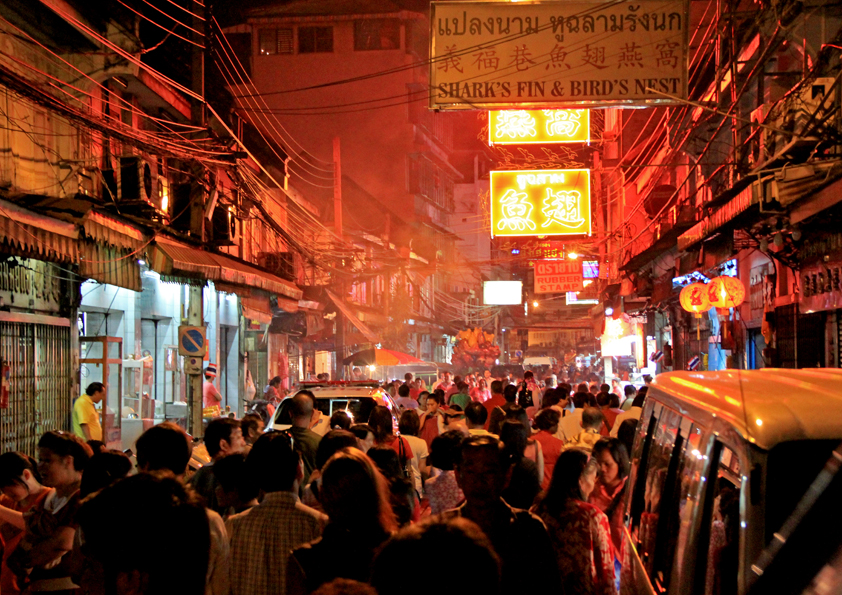 Positioned between its neighbouring counties of India and China, Thailand naturally borrowed much of its food recipes from both. The food you'll find in Chinatown features mostly Southern Chinese or Cantonese dishes. Lunchtime visitors are in for a treat with dim sum making an appearance on the menus. Your Thai date would probably love to have some bird's nest, which has been popular for generations for its beauty and health benefits. Another menu item that Chinatown is famous for is the shark fin soup. Since it's traditionally served at special occasions, enjoying one with your date will make your special outing that much more memorable.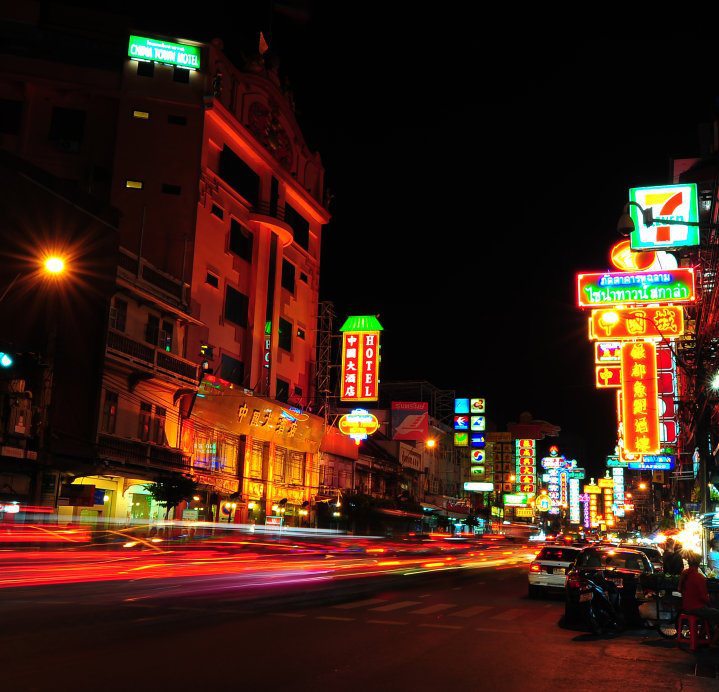 There's so much to explore outside of the food spectrum in Chinatown. What you will discover here are exquisite Chinese temples, Chinese medicine shops filled with all sorts of ancient remedies, a multitude of gold shops, and market stalls selling everything from women's accessories, tea sets, kitchenware, to fabric, and even Chinese funeral items for ancestral worship. Even if you don't end up buying anything, it's still worth visiting just for the sheer experience. After a trip to this bustling part of town, you'll definitely want to come back for more. We recommend passing through during one of the major festivals, like Chinese New Year and the annual vegetarian festival in October when the whole street is dotted with red lanterns and brimming with smiling faces. 
Yvonne Liang
Columnist
A regular contributor to Date Thai Ladies, Yvonne lives in Bangkok near the Chao Phraya River.
When she's not writing, Yvonne loves to get relaxing facials and massages. An avid reader, her favorite author remains Roald Dahl.