Many cultures feel the West has lost its respect for older people. It seems to cater for a more impatient society that wants everything "yesterday", and that includes love. Nowadays romance seems to be all about fast decisions, recklessness, immodest sexuality and material icons.
While all this is existent in Asian culture as well, it's not as bad. So how does the older man whose attitude towards finding love may be considered outdated, find the perfect woman in our fast moving modern world?
Here are some dating tips for older gentlemen.
Be Confident
Showing confidence means you can interact with your date, but also those around you with a sense of ease and self-assuredness. In Thailand, people are not only thinking of their individuality but the whole of the group. Just because her eyes are on you doesn't mean she doesn't notice the way you treat everyone else around you.
Dress Smartly
Make sure you dress appropriately. A conservative, smart look with a splash of personality is best. Thai culture is still rather old-fashioned when it comes to looking presentable.
 A lot of men from Western countries tend to really dress down in hot weather, but it's totally possible to stay cool and look nice at the same time! Luckily older men already tend to dress better out of a natural respect.  But keep in mind your shoulders and legs should be covered, and clothes should be loose fitting and coordinated.
Don't Try To Be Something You're Not
Don't think that just because you're date is younger than you she wants to be with a younger man. She may be attracted to you because you're a little more mature than other guys she's dated. In other words don't try and behave like a young, "cool" guy because you think that's what she wants.
The chances are it will come across very fake, and you're always going to stand a better chance of winning her heart by just being yourself.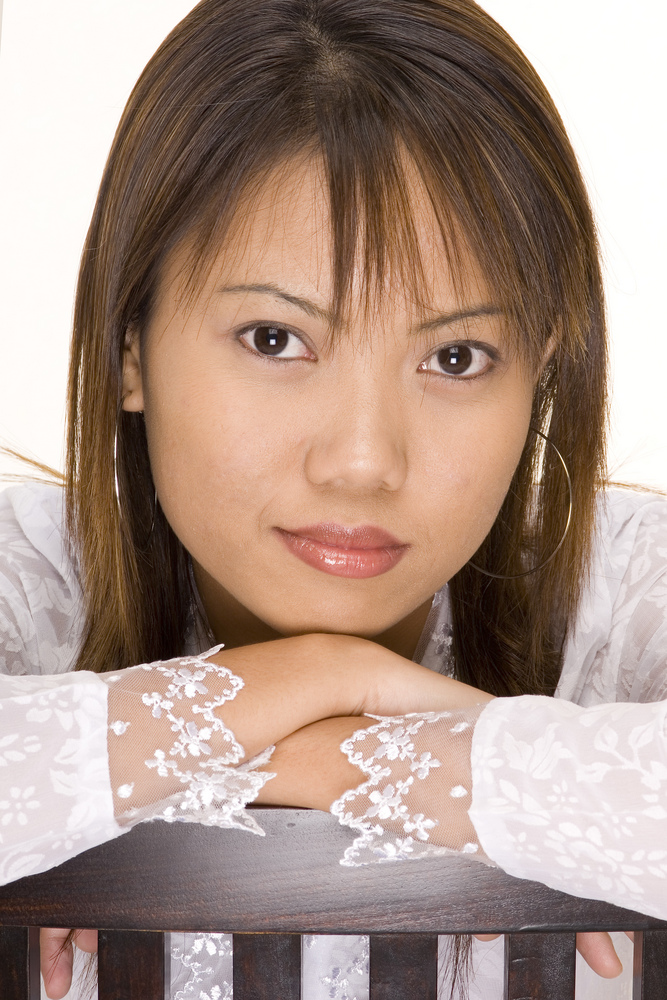 Think About Money
Be aware of the income difference. You may make about 10 times more than your date even if she has a good job. In other words don't be afraid to be a gentleman. Pay for dinner, pay for the things you do together, and if she needs to take a taxi home offer to pay for her cab fare. But, don't give her extra money, or offer her cash for any other reason.
Be kind and generous as you would with any woman you were courting, but don't put yourself in a position where you feel uncomfortable about your generosity.
Listen To What She's Saying
One thing that's not changed in the world of dating is a woman's desire to be heard when she speaks. Thai women love a man who shows a real interest in what she's saying. It makes them feel respected and let's them see you want to fully connect with them.
When she's speaking pay her your full attention, and don't be allow yourself to be distracted by any modern gadgets you may be carrying around with you. Your date isn't going to be impressed if she catches you checking the sports scores on your iPhone whilst she's pouring her heart out to you.
Don't Be Too Forward Sexually
In Thailand, many women are still very old fashioned when it comes to sex. Remember, these women are not prostitutes! Thai prostitutes will be forward and kinky about sex, because they're not allowed to advertise their services; they can only ask individuals who they feel are interested in them.
Regular Thai women will not be seen in bars that tourists go to, nor should you take any Thai woman on a date to a tourist bar, because she will be vulnerable to other people seeing her as a prostitute. It's also very rare to see them drinking or smoking, for the most part, and they'll dress in a way that's flattering to their figure but not over the top.
Treat every date as a sexual, beautiful woman, but make sure you respect her and don't make lewd comments or suggest you want to take her to bed after the meal. 
Thai women expect to keep themselves for longer than Western women when they date. As teenagers, it's common for Thai men and women to date for years without ever having sex – unlike teenagers in the West who often start having sex in high school.
Follow these simple tips and dating shouldn't be any tougher than it was when you were a teenager!
Our company, www.datethailadies.com, will put you in touch with countless women who are looking for marriage and for a man who will join them in Thailand.  We offer the option to meet pre-screened serious women who are looking for a real relationship, not to take your money. Why do Thai women look for Western men? Visit our site to read more!