My name is Pritaree.  My nickname is Aon.  My parents broke up so I was raised by my aunt who loves and cares about me the most.  In my childhood, I learned and thought by myself.  I was responsible for myself and was a nice kid.  I might be naughty sometimes as a child.  I worked to support my study expenses until I graduated with a bachelor degree from Ramkhamhaeng University.  Now I am studying for the second bachelor degree at Chandrakasem Rajabhat University, majoring in Business Computer.  I plan to pursue a Master degree.  My dream is to own a small, lovely coffee shop and to have a warm family with someone who understands me, supports me and never leaves me when I have problems.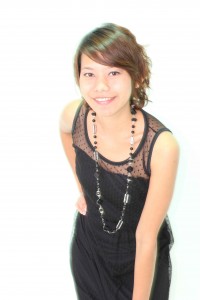 Now I am working as a Sales Executive for a company.  I love my job because it is fun meeting a lot of people.  My colleagues are nice and helpful.
On weekends, I usually read, watch tv, do gardening and hang out with friends.  Sometimes we sing karaoke.  I like going to the sea.  I used to visit Jomtien beach and had a chance to work there.  The beach is nice and the food is yummy.
I used to have a 5 year relationship with a man.  We lived together.  He was very flirtatious.  All the time we were together, I was often sad because of his other women.  One day, I finally knew that I should not have tolerated such things any more because it killed my feelings.  I decided to break up with him to give myself a chance to find the man who could take care of me and my family.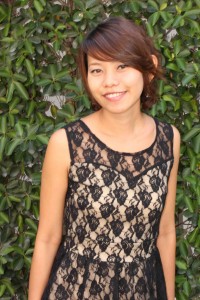 I am looking for someone sincere and not flirtatious, who is a family man and is willing to have a warm family together.  We will be there for each other when we grow old.  We will have our small business to earn for the family.  We will take care of each other, share our ups and downs, and walk through all the problems together.  If I meet the ONE, I promise we will have a warm family, sharing our honesty and being together for the rest of our lives.