One of the best aspects of living in Bangkok is always having something new and exciting to do, especially with that special someone you're interested in getting to know better. If you're looking for a date idea to break the monotony of the usual dinner-and-a-movie then we recommend drifting along the magical Chao Phraya River on a dinner cruise with your lovely girl from Thaidatefinder.com. You may even catch the mesmerizing view of the sun dipping into the horizon to start off a beautiful experience together.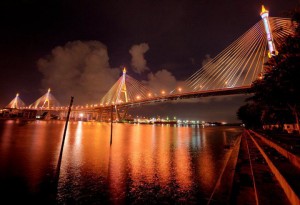 An evening on board a dinner cruise is a tried and true recipe for a romantic date. We guarantee that there is something to satisfy your every wish. Need something to talk about? Just look around you and point out to your date all the incredible sights on the river such as Temple of Dawn, the Temple of the Emerald Buddha, the Grand Palace and the display of the royal barges.
After feasting your eyes on the shimmering river attractions that are illuminated at night,  you can look forward to a feast fit for a couple cruising down the "River of Kings". In line with the Thai experience, dinner includes some of the country's finest traditional cuisine and probably some of your favorite local dishes. Savor the distinct spices and flavors of a wide range of dishes from various parts of Thailand, and remember to share a bite of your dessert with your date!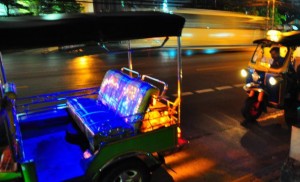 When you've finished chatting over the scrumptious dinner, the two of you can get into the party mood as the music is turned up for all-night dancing. Alternatively, you can take your lady's hand and lead her to the bow of the cruise ship for some privacy - it's also the perfect spot to feel a gentle breeze from the Chao Phraya River.