If you have questions about dating and meeting one of our pre-screened Thai ladies, then chances are you will find the answers here. If not, please contact us and we will update this section to help other members in future newsletter issues.
Do you take care of travel and lodging accommodations once I come to Thailand? Is it included in the cost?  If not, do you work with a travel service that you recommend?
We work with some of the most reputable and affordable travel agents in Thailand. As our member we will be happy to advise suitable accommodation to suit any budget and ensure the bookings are made. We'll also send our limo and driver to pick you up from the airport and take you to your hotel.
How many ladies can I meet during the Thai Lady Dating Events?
We cater each trip to your specific requests. Some clients choose to come for a short visit (perhaps as part of a business trip). Others opt to stay in Thailand for some time (as part of a longer vacation).
The number of ladies you can meet is limited only by your personal time constraints and by how many ladies want to meet you. The short answer is there is no limit. We'll arrange as many dates as you want to go on with ladies that want to meet you.
If I opt for Thai Lady Dating Events™, can I look through all the profiles and then choose the ladies I want to meet?
We have a "ladies first" policy.  We will promote your profile and travel times, and she will pick you. 
You will then see the list of ladies that liked your profile and want to meet you -- and see how things work out.
Don't worry -- you will be delighted by the number of sensational ladies that will want to meet you! You will probably think something along the lines of "this can't be real". But it is! Remember that Thai women see Western men as exotic, something they only see in the movies.
Plus, you can feel confident knowing the women you see in the profile are really who they say they are. How do we know? Don't forget – we meet every single one of these women personally, and conduct extensive background checks on them – with their permission.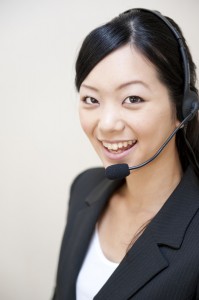 If we are wrong, and if you are scammed by any one of our introductions, we will give you all your money back PLUS the cost of your airfare. You will not find another service that offers this level of commitment to their members. 
If you are also a member of Thai Lady Date Finder™, you can choose to meet from your online list of connections. You can also allow us to use our system to find ladies that fit your profile, who are highly likely to spark your interest (and you theirs)!
You can use this knowledge to find what YOU seek in our Members section.
To make the most of your newfound knowledge come and join us on the inside where you can meet a many pre-screened Thai women who are waiting for a man like you to cherish and respect them, and to find true, long-lasting love and live happily ever after. 
Join us on our next Live Dating Tour Event. 
These women are highly intelligent. They know what they want and they are fun to be around. We should know because we interviewed and screened each one of them in person.
Meet them now in person. Click here to register for a Live Dating Tour Event.