Thailand is considered one of the countries you must visit at least once in your life. Although many people usually visit this place more than once... Why? The beautiful and ancient temples, the amazing white sandy beaches, exotic wildlife, the inexpensive massages and other luxuries - the list goes on and on.
That's why each year, hundreds of thousands come to visit this amazing country and never leave disappointed. There is so much to see in Thailand that you'll never find yourself bored or at a loose end.
However, sometimes too much of a good thing can leave you overwhelmed and confused. Make sure you read as much information as possible before your trip and get an idea of what you want to do and areas you would like to visit. 
Here are our recommendations for the list of places that you must see in Thailand.
Bangkok
The country's capital city; this isn't everyone's cup of tea and is usually just the starting and ending point of your trip. However, you can still find some great things to do in this hectic city. 
If you're looking for great nightlife, Bangkok will be right up your street!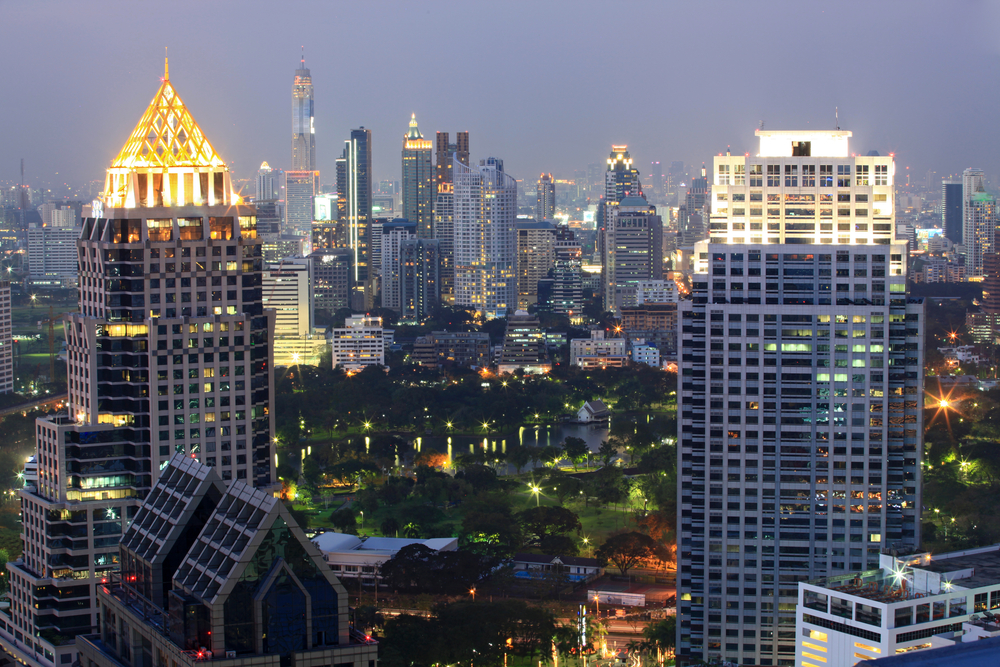 Koh Samui
This place is like a magical kingdom for tourists. The beaches have white sand, the coral reefs are among the best in the world and the clear blue water will make you melt. Koh Samui is a paradise if you're looking to celebrate the night away.
Well known Full Moon Parties happen here once a month, so make sure not to miss it. If you have never tried diving, now would be a perfect time to start, Koh Samui makes it the experience of a lifetime.
Hua Hin
This is relativity close to Bangkok (only three hours away - which you'll see by Thailand standards as being a "short trip"). If you're looking to eat amazing seafood and enjoy an amazing view of the ocean, Hua Hin is the place you want to be, just ask Thailand's king as he has just moved his home there!
Most of the hotels in the area are five stars and if you are looking to go horse riding or lounge at the pool, this place is for you.
Phuket
Phuket is full of beautiful beaches, cafes and restaurants, making it the perfect place for tourists enjoying a vacation. You'll find in Phuket most of your common Western food as well as traditional Thai food.
Nightclubs are big business here and sometimes you can even see fire dancers in the middle of the beach. There are so many beaches in Phuket, try to look out for the quiet ones so you and you lady can enjoy some alone time.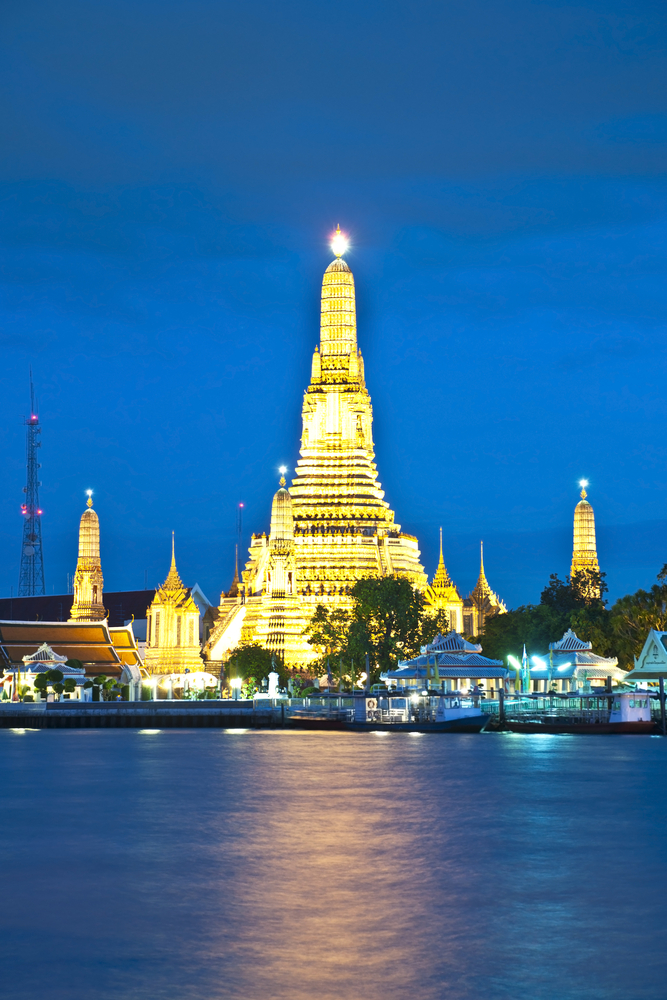 Chiang Mai
Chiang Mai is a large city in the north of Thailand and is only an hour from Bangkok by plane. It is known for being modern yet traditional at the same time, which makes it one of Thailand's most beautiful cities. 
You will find large markets to buy original Thai products. They have a famous Night Market - which you cannot miss. You can also visit the Doi Suthep Temple be amazed by one of Thailand's holiest places.
For those who are into trekking, Chiang Mai is a popular starting point for organized jungle treks.
The climate is nice, with hot summers and easy winters, and winter is really the best time to visit. In this popular city, the restaurants, cafes and art galleries are top notch and definitely worth a visit.
Chiang Rai
Chiang Rai competes with Chiang Mai when it comes to markets and tours with beautiful views, although it lacks what Chiang Mai offers. However, there is one thing that Chiang Rai has that other places don't, and that's the "The Golden Triangle" which continues to bring visitors from around the world.
You can also find some museums about the history of opium and many more interesting things. From this area you can also visit orchid gardens, butterfly farms, silk factories and more.
Koh Tao
Koh Tao is a Thai Island known to be a diver's haven and is often not even visited by tourists. Koh Tao is a place that has only recently been touched by electricity, and its seclusion makes this place everything you would expect from amazing water life to the beautiful rain forest.
Kao Tao actually means Turtle Island and rightfully so as the sea turtles breed here. I would definitely recommend this place for the serenity and the exquisite marine life. 
Thailand is a country that most people who visit once will always come back. The attractions, food, and people make Thailand a trip you will always remember.
Our company, www.datethailadies.com, will put you in touch with countless women who are looking for marriage and for a man who will join them in Thailand. We offer the option to meet pre-screened serious women who are looking for a real relationship, not to take your money. Why do Thai women look for Western men? Visit our site to read more!