The big day's finally arrived. After chatting online for a few months, you're finally about to take your new Thai lady on that exciting first date. Are you feeling anxious? If you are, don't worry it's perfectly normal. You may be worrying she won't like you when you actually meet, or that she won't find you attractive, but men's biggest concern about that nerve racking first date is what you should talk about.
You want the conversation to flow without any awkward silences, but you don't want to bore her. You want the right balance of humor and sensitivity. So what should you discuss on your first meeting? If you're stuck for ideas here are our top tips for easy first date conversation.
1.  Ask Her Questions.
Like any good job interview, you know things are going well when the person interviewing you is doing most of the talking. This can also be true on a date!  By asking her questions you are not only learning about her, but you are also getting her to feel more relaxed and connected to you.
Studies show that intimacy is fostered by self-disclosure. Enhance her attachment to you by asking her questions about herself. Don't ask anything too personal and most importantly, don't be rude.  Simply ask her questions about how she spends her time, what she does for work, and if she has any hobbies or pastimes. This should be enough to get the conversation flowing naturally.
2.  Listen Attentively.
There's a difference between hearing and listening. Many people have lost the art of listening and will simply sit there and wait for their turn to speak!
Make sure you pay her your full attention when she's speaking to you, and let her see this by giving her lots of eye contact. Nod every now and again to signal to her you're taking in what she's saying, and when it's suitable react to it.
Another good way to show her you're a good listener and interested in what she has to say is by asking questions related to what she's telling you. If she's recounting a story for example, make sure you throw in plenty of questions like, "What happened next?" and "So what did you do about it?"
3.  Family And Friends.
Quite often in Thai culture, who you're associated with is almost more important than who you are as a person. They're also a very family orientated society so be sure to talk about family. Tell her about members of your family, and ask her about hers. Does she have any brothers and sisters? For example;
Let her know what your parents do for a living, and don't be shy if you yourself aren't impressed with your family. You never know what may interest or impress someone else. Don't forget to include friends!  For many people, friends are just as, if not more important than family for social support and well-being.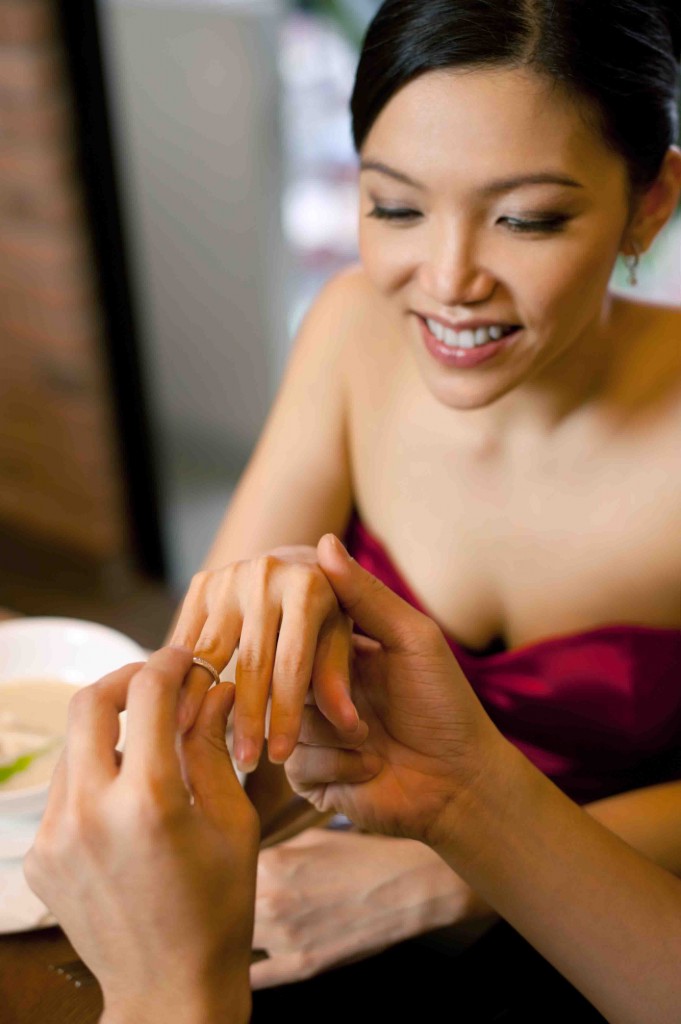 4.  Try To Stay Out Of Religion Or Politics.
We tend to talk a lot about religion and politics, but the truth is these topics usually end up dividing people rather than bringing them together. Give yourself some room to get to know her on a personal level before you bring up derisive issues that you probably won't have equal knowledge about, or necessarily agree upon right away.
5.  Be Curious About Thailand.
Thai culture holds a peculiar elegance which has evolved over thousands of years. A Thai woman will hold a great amount of knowledge about her traditions which will be of great interest to you since not only have you come to Thailand, but you're making the effort to form a bond with its country and people. 
Ask her anything you are curious about! Thais love to explain to foreigners the delicate and gentle customs that keep social life flourishing, and about the important rituals and traditions they hold so dear.
For example, did you know that Thais use forks and spoons differently? A fork is never placed in the mouth. Instead, the fork is used to place food onto a spoon before it is eaten from the spoon. This is so the fork can be used to retrieve food from common plates throughout the whole meal, and is helpful when eating noodles or rice.
Asking about these customs will keep your date amused and happy you're interested to becoming a polite participant of Thai ways of life.
Our company, www.datethailadies.com, will put you in touch with countless women who are looking for marriage and for a man who will join them in Thailand.  We offer the option to meet pre-screened serious women who are looking for a real relationship, not to take your money. Why do Thai women look for Western men? Visit our site to read more!