Hi.  My name is Sarisa My nickname is Noi.  There are altogether four people in my family, including my dad, mom, younger sister, and me.  My father is retired.  My mother is a housewife.  I was born, grew up, and studied in Bangkok.  My dream is to own a business.  I love and care for my parents very much.  They are not in a very good health.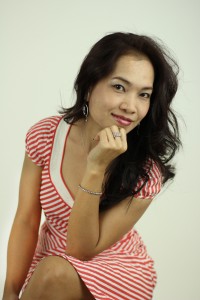 I work in the Headquarters of the Thai Life Insurance company.  My work is to take care of the medical profiles of the customers.  I am happy with this job because the company is stable, my boss and colleagues are very nice and love me.  I feel very comfortable working here.  However, I would also like to have my own business because this current job doesn't pay me enough for the living.  I need more money in order to cover the medical expenses for my father.  Therefore, I would like to earn more in the future. 
I am a cheerful woman who likes traveling around, especially nature trip.  I love cooking.  My favorite places are the sea and the private islands where there are not many tourists.  Anywhere is fine as long as it's quiet and peaceful.  I think foreigners love going to these places as well because they love privacy.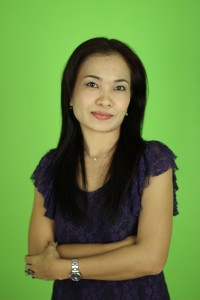 I had a boyfriend whom I loved very much but we didn't get married.  We had been dating for over ten years.  He died in a car accident.  I had been living my life alone for many years as I was still sad about what happened.  There were many guys came on to me but I was not ready to date again.  Finally, I dated one man but it didn't go well because he was already married but he didn't tell me.  Once I found out he already had a family, I broke up with him.  Now, I am single and want someone who will sincerely love me, does not flirt around, and is a good man.  I hope my wish would come true very soon before I turn 40 with the assistance of this team and Khun Nattamon.
I was really disappointed with my love life.  I wish I had a great love and a good family.  I would like to meet a sincere person who is ready to create a complete family together, someone who will take care of me and is generous.  I believe and trust Khun Nattamon and the crew.  I think they are credible, harmless, and have high potential in matchmaking.  At least, I am not afraid of being deceived.  I know where the person comes from and whether he is a swindler as the company has carefully screened the candidates.  Therefore, I really trust this team.