If you have questions about dating and meeting one of our pre-screened Thai ladies, then chances are you will find the answers here. If not, please contact us and we will update this section to help other members in future newsletter issues. 
Can I meet ladies that I haven't yet connected with online during the Thai Lady Dating Eventä?
Yes, the idea of the Dating Program is to promote you to a wider group than just the online connections. We can promote your profile to our database, which is much more extensive than just those ladies who are online and visible to you. 
We will promote your profile with your timetable in Bangkok.
Ladies that want to meet you will respond. Once they do, we will forward their profiles and photos to you, so you can select the ladies you would like to meet. Once the mutual agreement is in place, we will introduce you.
We will arrange the dates. We choose only the highest quality venues to provide both a relaxing and romantic environment that is still comfortable and casual.
Our personal driver and professional concierge will make sure that you are escorted properly to the date venue and that you're taken back to your hotel at the end of the date.
You'll meet a number of ladies without hassle, obligation, and without the pressure of commitment.  You can find out (in your own time) who really clicks with you! 
If I find a lady that I would like to connect with on Thai Lady Date Finder™, do I have to meet her in Bangkok? Can I invite her to my home country?
If you are connected, you are free to do as you choose. 
The good thing about being connected is that you don't need to use our service any longer. 
However, we offer this service for a very good reason. It is better to mix and mingle and date without the pressure and obligation that flying around the world creates. 
It's also very important to understand the cultural implications behind inviting a Thai girl to your home country.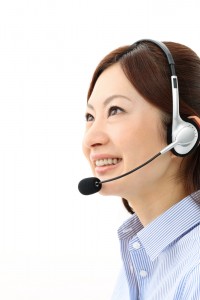 In Thai culture, it is almost like a proposal. Her family and friends will know you are flying to see her. The fact that you haven't met yet is not important. To her and her family it is a great loss of face and respect if the relationship doesn't continue and become permanent. 
However, for the lady to meet you through our dating program diminishes all those expectations. It is a traditional Thai way to meet a potential partner. An introduction through family and friends is the traditional way to get together. 
Because the Thai lady spends a good deal of time with our agency (through meetings and personal interviews), they quickly see us as friends.
Our personal concierge coordinates the dating process, which accommodates traditional Thai custom and helps the lady feel more comfortable. This unique service allows for a whole range of wonderful, sensational Thai ladies who would not normally meet a Western man to participate in the program. 
The gentlemen who join our program get the benefit of meeting normal Thai ladies looking for a real relationship – ladies they would otherwise not have the opportunity to meet.
You can use this knowledge to find what YOU seek in our Members section.
To make the most of your newfound knowledge come and join us on the inside where you can meet a many pre-screened Thai women who are waiting for a man like you to cherish and respect them, and to find true, long-lasting love and live happily ever after.
Join us on our next Live Dating Tour Event.
These women are highly intelligent. They know what they want and they are fun to be around. We should know because we interviewed and screened each one of them in person.
Meet them now in person. Click here to register for a Live Dating Tour Event.