Next week we put the spotlight onto another amazing Thai woman. Meet Nooch.
Our featured article next week we'll show you how to spot the signs your Thai woman is serious about you in "Cutting Through The Confusion: Does She Want You As Her Lover, Or Are You Just Her Friend?"
We'll look at the important Thai marriage laws in "Thai Marriage Laws Explained." You'll need to know these if you're going to tie the knot.
And we'll look at some of the best honeymoon spots in the country in "The Top Honeymoon Spots In Thailand."
Whilst you wait for newsletter #14 to arrive, why not take a look back over previous issues and brush up on everything you've discovered so far. Remember, knowledge is power!
As always we will feature a new set of handy Thai phrases to help you make new acquaintances and communicate better with our Thai women.
Don't put your happiness on hold a moment longer. We look forward to helping you find love.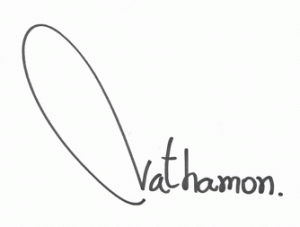 Nathamon