Welcome to newsletter #14. We've been busy preparing this edition of the newsletter, and this time round we're focusing on marriage. Hopefully our guidance will play a huge role in helping you find a Thai woman you fall in love with and eventually marry. I want to thank you for letting us play a role in that special journey.
This week we help you decipher whether your Thai woman is really falling in love with you or whether she sees you as more of a friend.
We'll give you an explanation of the important marriage laws in Thailand so you don't start your life as a married man in trouble!
And we'll uncover the best places to honeymoon in beautiful Thailand.
Please write to us with any comments or suggestions you have for our newsletter so we can ensure you get the information you value most.
Shall we begin?
Here's an overview of this issue…
Featured Article – Cutting Through The Confusion: Does She Want You As Her Lover, Or Are You Just Her Friend?
Spotlight On Featured Member – Meet Nooch;
Thai Adventures – Thai Marriage Laws Explained.
Dating Without The Dilemma – The Top Honeymoon Spots In Thailand.
Thai Phrases – Polish Up Your Thai With These Handy Phrases.
Our Favorite Places – Discover Where the Locals Wine & Dine.
FAQ – Got Questions? We've Got the Answer.
Now It's Your Turn – Get in Touch With Us and Don't Forget to Check Out What's in Store in Newsletter #15. 
So without further or do kick off your shoes. Grab yourself a cup of coffee or tea, sit back in a comfortable chair and let us guide you to a magical place – a country where the people smile a lot, where the food is to die for and where the right women are waiting to make your acquaintance.
Let's get to really know Thailand…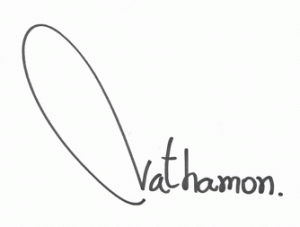 Nathamon