Something truly fun that you can do with your Thai girl from ThaiDateFinder.com is to visit a tourist hot spot in Bangkok that neither of you has been to before. Even if you've both been living in this country for some time, there's a great chance that you've missed at least a few interesting places that this sprawling city has to offer. We believe that one of those places might be Wat Po. It's one of our most highly recommended date spots because the multifarious venue allows you to get creative with more than a few ideas to accentuate your outing.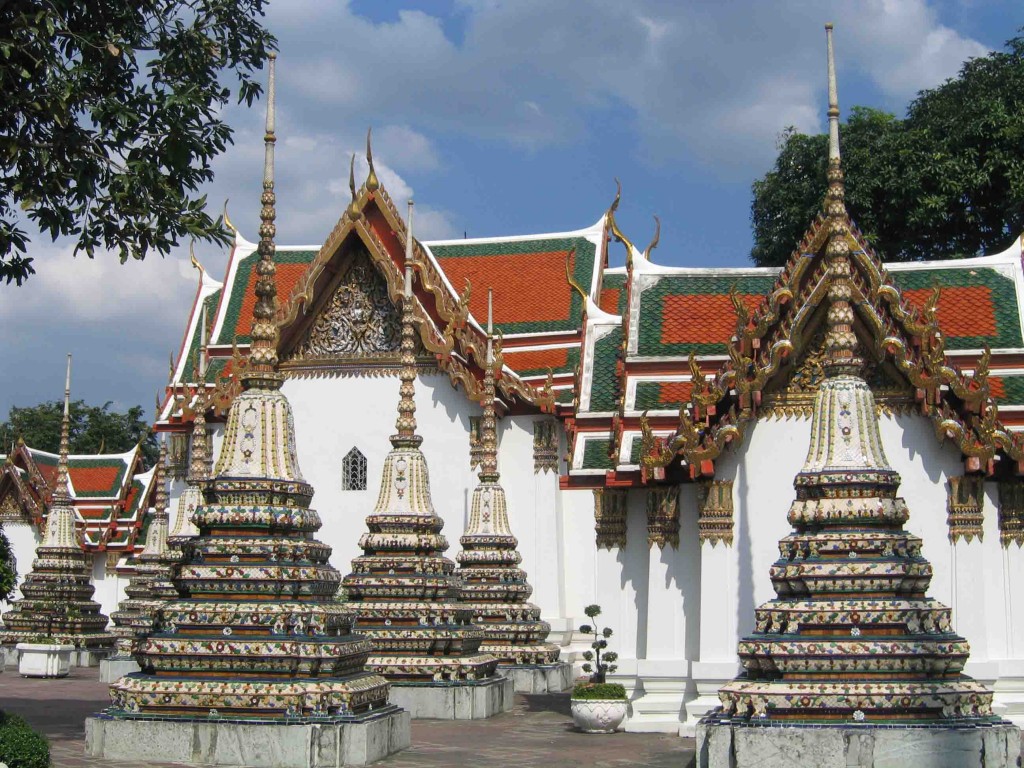 What you may not know is Wat Pho is also known as The Temple of the Reclining Buddha due to the larger-than-life gold plated Buddha statue decorated with mother-of-pearl accents which  you can't miss when you're there. As the most massive temple in Thailand, the 20 acre property houses the largest collection of Buddha images with over one thousand artifacts in both Chinese and Indian styles that will give you and your date plenty to converse about during your visit.
Wat Po isn't your typical run of the mill temple, it's also home of Thailand's most famous massage schools. The temple is actually Thailand's first university of for the teaching and learning of traditional Thai massages, ranging from Thai body massage, foot massage, and even infant massage! While sauntering through the temple grounds, your Thai date might point out the stone inscriptions on the temple walls which tell the stories of the kingdom's ancient rituals of  Thai massage dating back to the reign of King Rama III.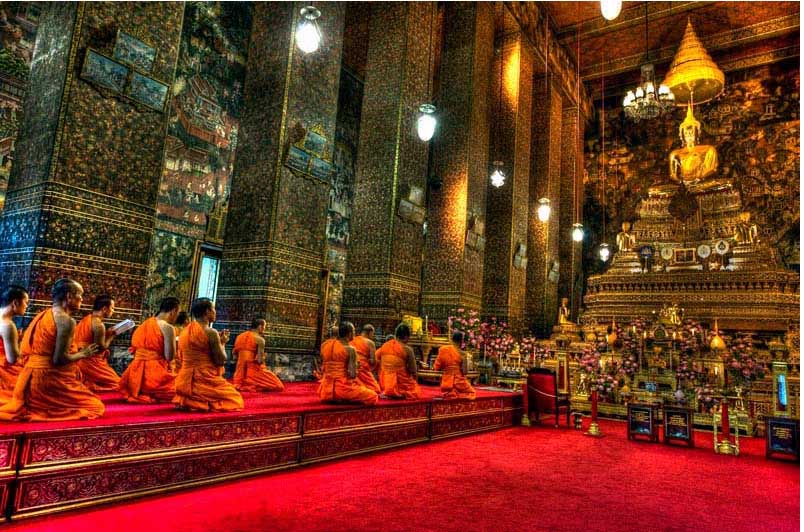 You may lose track of time as you're touring the temples with its intricate rock gardens and ancient works of art. But don't forget to have a relaxing foot massage to relieve those tired feet after a long day! Your date will definitely appreciate the fact that Wat Pho offers a number of healing massage therapies that guarantee to boost energy levels back to normal after just one session. You may even decide to return to Wat Pho another day for a course on reflexology techniques so you can give your Thai girlfriend a professional Thai massage at home.
Yvonne Liang
Columnist
A regular contributor to Date Thai Ladies, Yvonne lives in Bangkok near the Chao Phraya River.
When she's not writing, Yvonne loves to get relaxing facials and massages. An avid reader, her favorite author remains Roald Dahl.